VYMUN 2017 Conference Branding
Vietnamese Youth Model United Nations, or VYMUN for short, is an annual conference that brings together pupils and students of Vietnam into a United Nations-simulated environment, hence Model UN. In this 5-day event, students will get the chance to represent countries, voice their opinions on pressing international matters, and most of all, connect with other people of the same interests.
Committees Icons
The conference has 7 separate committees and required that each has its own seal. Drawing inspiration from the original UN Committee logos, I created a set of identity that answers to the requirement, each of them speaks directly to a topic within the committee.
Delegate Website
The website was a new addition to the year. It serves both as a VYMUN introduction and a repository for the conference's contents. I was responsible for the wireframe design and general layout. Together with a web developer, we designed a streamlined interface for VYMUN 2017.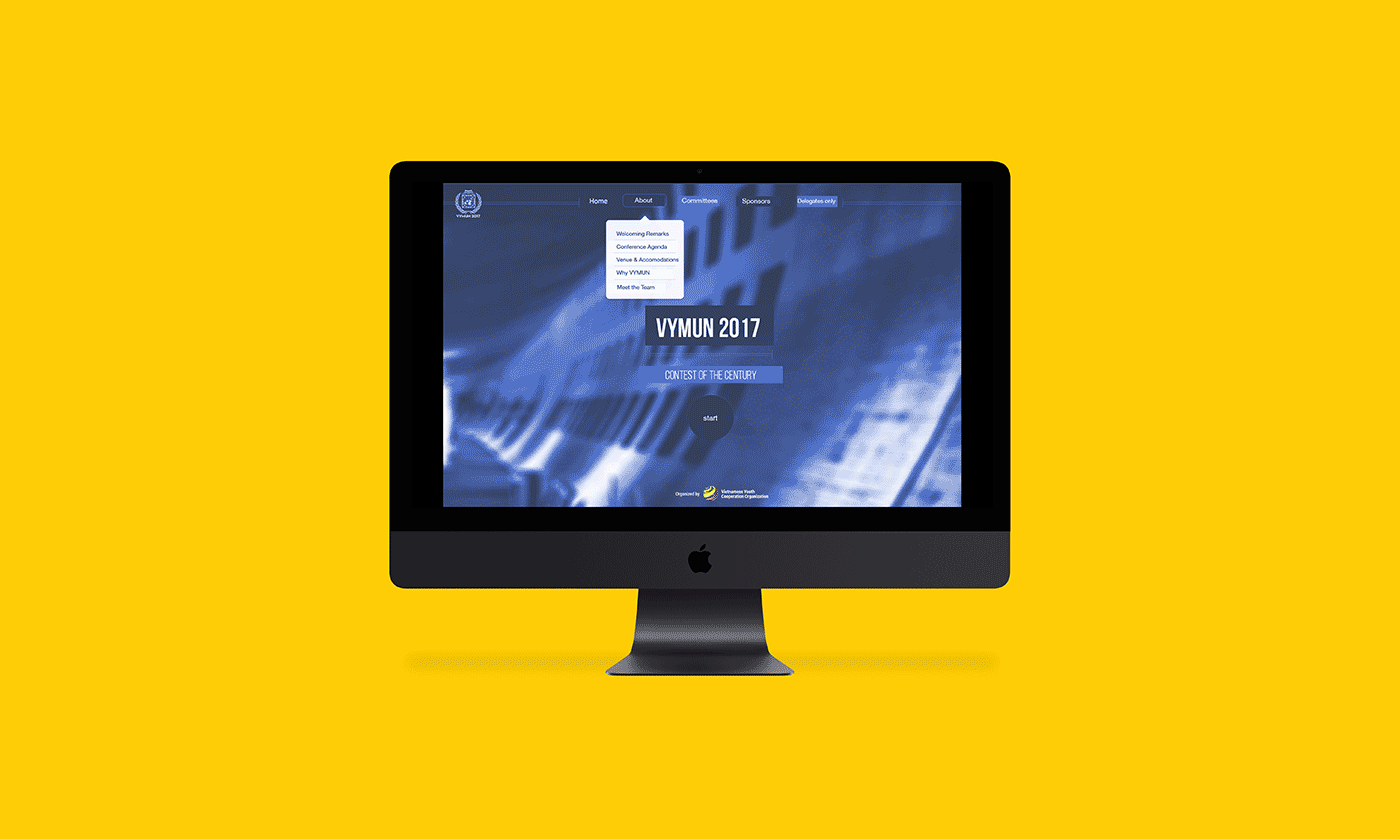 Social Media Design
To advertise the events as much as possible, the PR Team came up with many prompts for posting each day. I was partially in charge of bringing the image of VYMUN to audiences in many different forms, from members' photoshoots to Facebook posts.
Conference Collateral
Nearing the end of the design process, the visual identity took a different swing. It removed itself from its online identity to an even more streamlined CMYK appearance.