Imagining a New Design Curriculum.
"A New Design Curriculum" is a collection of 3 different texts, responding to the theme of Vietnamese Graphic Design Education for young Vietnamese high school students. The project focused on investigating ways to integrate early Design Education into Vietnamese public high school's curriculum. It took up forms of writings, curriculum research, and visuals to predict and assert the value of a structured Design Education. As an extension of the project, I devised promotional and teaching materials with the hope of utilizing the work in the near future.



Starting Document: Diacritics and Intonations


Selected Spreads from Documents



Collaterals & Promotionals
Survey forms used in initial interviews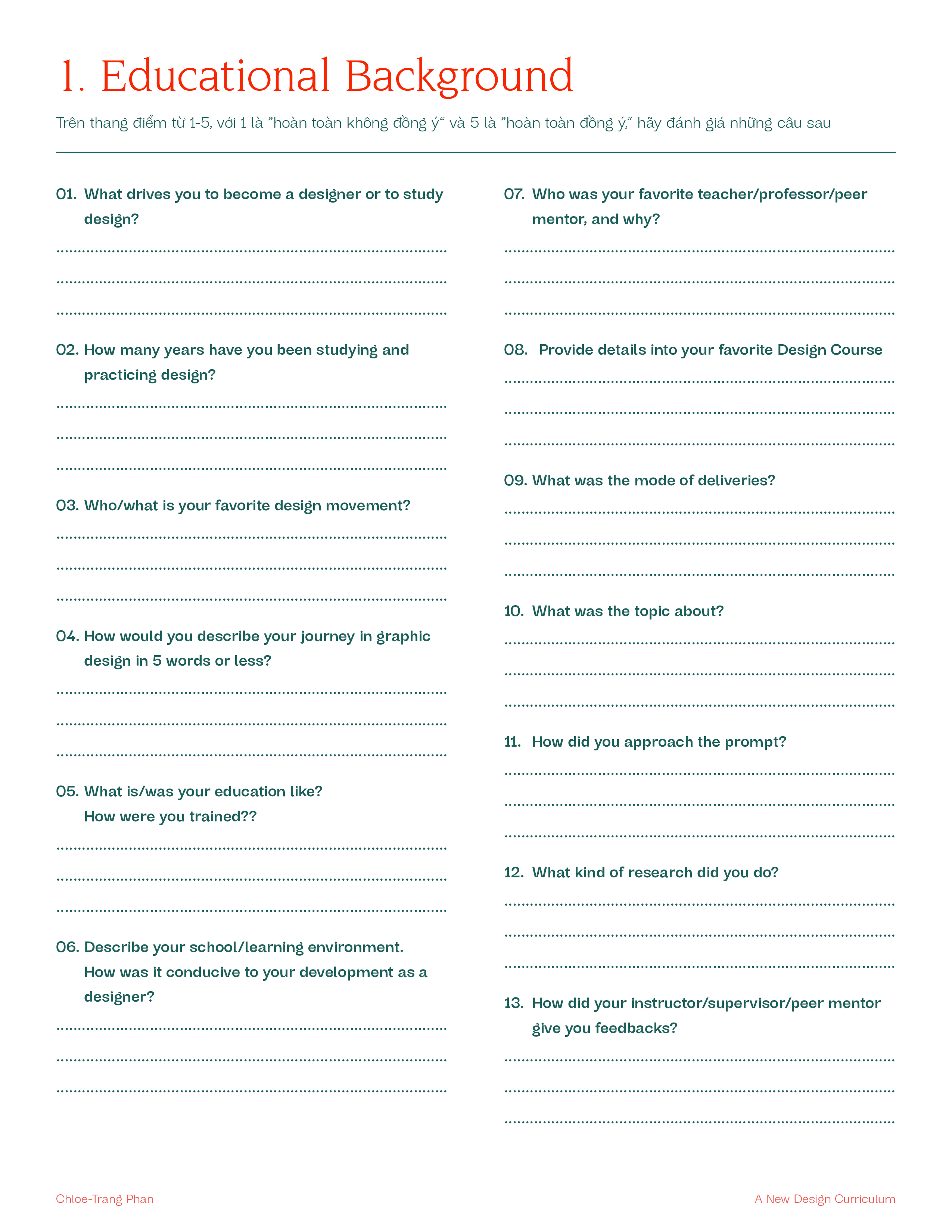 ---
Flipthroughs


(best viewed on Desktop)

---
I live, learn and practice on the ancestral land of
the Paskestikweya (Pist-ka-tanh-wah) people in Baltimore City.
I extend my heart and respect to Elders, past, present, and emerging.