Remate
Remate is an app that aims to simulate an in-office environment for online and remote workers. The app was envisioned to serve remote teams, build online relationships, and also works as a project management / timelogging software.
Timeline: 1 month

Skills: UI Design, Wireframing, Prototyping

Team: Chloe Phan (designer), Javier Martinez (developer), Jon Robinson (developer)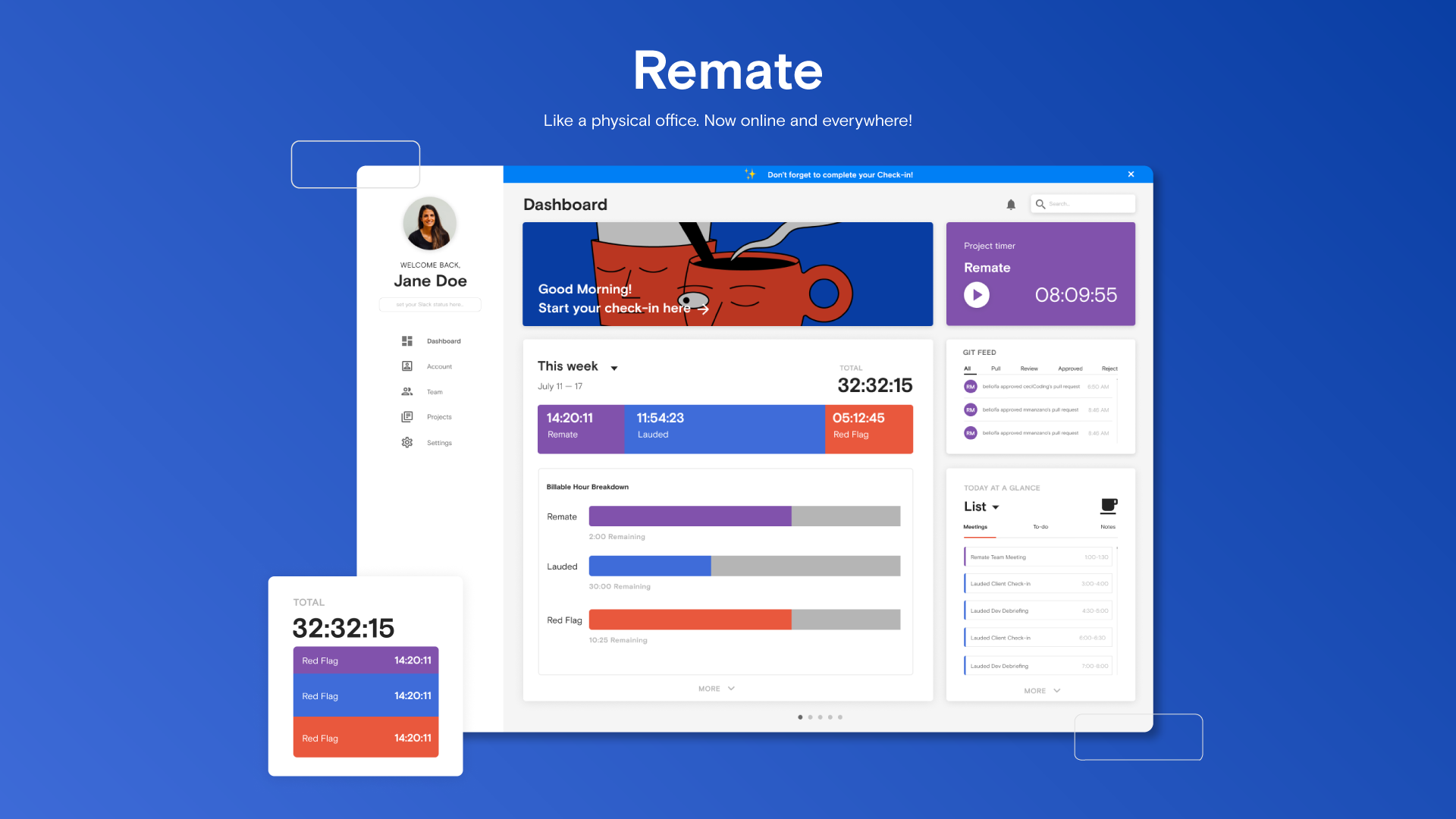 Full Write-ups coming soon!